Posted by Double Compile on Tuesday, November 17. 2009
I'm a software engineer with 10 years (at the time of writing) under my belt, and my speciality is web-based applications. I have used a number of platforms to author applications of all sizes. I am an expert in PHP. I am advanced Java EE developer (and Groovy). I have used ASP.Net. I have also used ColdFusion. (To a lesser extent, I have used Perl and Python, but only once each and it's been years). I am comfortable saying I have enough experience with those platforms to give ups and downs.
The purpose of this article is to lay out the downs of ColdFusion, for in my opinion, it has few ups. To quote a comment in this blog post, "Coldfusion indeed sucks major spidermonkey testicles." This post is not a reasonless rant; I have many reasons listed below that ColdFusion should be avoided and they're pretty good. This is not another "ColdFusion is a dead language" post. Far from it, I know ColdFusion is still alive and kicking, and that is a sad truth.
I won't attempt to refute any of ColdFusion's marketing bullets, I'll just list all the things I've observed in my painful relations with it. I was originally going to shoot down any near-truths they listed, but once I began reading the ColdFusion Evangelism Kit distributed by Adobe, I had trouble gleaning any facts from the marketing fluff and comparitive numbers without sources. (Why can't everything have a Wikipedia-style [citation needed] template?)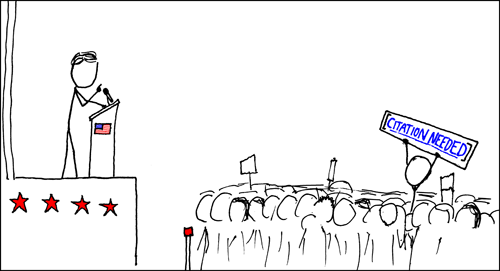 All web application developers who call a platform their home that is not ColdFusion have two things in common. They know what null is (more on that later), and they all make fun of ColdFusion. ColdFusion developers are the furries of the programming world (no offense, furries). An acquaintance of mine that is a ColdFusion developer told me that "PHP is for smart people." This claim doesn't bode well for the CF developer community.
In his blog post "Why learning ColdFusion today is a waste of time", Aral Balkan describes the ColdFusion ecosystem thusly:
…the ColdFusion world where the promise of non-programmers creating applications creates for good marketing but crappy applications.
In a thread on the xkcd forums, the user "wing" compares PHP and ColdFusion:
Your real world differences are going to be that ColdFusion supports less, is an uglier language, is undersupported (good luck finding a webhost offering it on anything but a dedicated server), and costs money, as opposed to PHP, which supports just about everything (in 15 different ways), is supported on every webserver in the universe, and is free.

PHP can be written and maintained by most 15 year olds, and certainly damn near any real programmer who's written anything for the web in any language. ColdFusion requires a real programmer to sit down and learn it, and unless they are truly twisted, they'll hate it.
Enough of the foreplay, let's get to the details. These are my reasons for disliking ColdFusion that I've gained directly by experience.
The features that ColdFusion provides — and there are some good ones — are not worth what it takes away: speed, extensibility, efficiency, and convenience for advanced developers.
I'll close with this. You can write horrible software in any language. While ColdFusion doesn't make it any easier to write bad software than any other platform, it sure makes it harder to write good software.